Chicago Personal Training can help get you into the best shape of your life. Designing workout programs that strengthen your core, improve your balance, lose weight, improve your posture or get you ready for that next ski or golf vacation; we can help you accomplish your goals. 
Read more →
The ability to balance is the foundation of any well designed exercise program and is a critical part of injury prevention. Discover how improving your balance can reduce the chances of falling can increase your quality of life and improve any sport you play.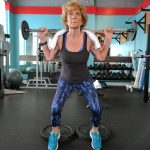 Anyone over fifty will tell you the challenges of staying in shape are very different then when you were in your twenties or thirties. The long term value of staying healthy as you get older has a direct relationship to the quality of your life over the next 20-30 years.